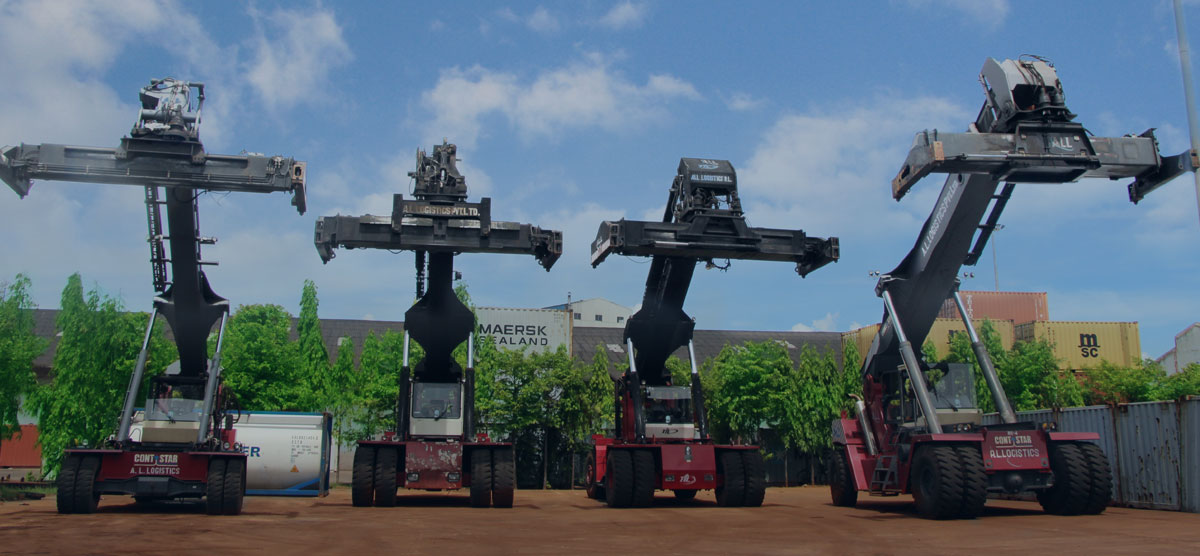 CFS HALDIA
A.L.Logistics Private Limited offers a futuristic Container Freight Station (CFS) operating at Debhog, Haldia. This CFS is strategically located on the National Highway 41, about 2.5 KM from Haldia Port which is a major trade port of Kolkata. We have been providing seamless and cost effective Cargo handling, storage and transportation to the export and import fraternity of North Eastern India.
Salient Features
Integrated logistics solutions.
Public Bonding Services under Sec 59 of Customs Act 1962.
Empty Depot Public Weighbridge of 100 MTS (Electronic).
Efficient Domestic handling / Storage of Cargo / Containers.
Cost effective and well managed Transportation.
AEO-LO Certified Organisation.
C-TPAT Certified Compliance Organisation.
In addition the CFS offers ample warehouse / storage space as below :-
State-of-the-art warehouses of 24,000 sq.ft storage space.
Well-lit with round the clock security.
Ample open area for handling and storage of Exim cargo.
1,60,000 sq.ft open area earmarked for metal scrap.
Open and covered space for Public Bonding of Import cargo.
Infrastructure
Total area of 27.54 Acres.
Cemented Area of approx. 10,00,000 sq.ft
Hardstand Area of approx. 2,00,000 sq.ft for bulk handling.
Two Well Ventilated Covered Warehouse measuring 24,000 sq.ft Each.
2 Electronic Weigh Bridge with 80MT and 100MT capacity available.
Adequately lit with 24x7 security.
Modern Office Building.
Customs Office with EDI Connectivity.
IICL Qualified container repair team.
Equipment List and Repair Facilities
Equipment List
4 nos Reach Stacker with 45 MT SWL.
1 no Reach Stacker with 10 MT SWL for empty container handling.
5 Fork Lifts ranging from 3 to 15 ton capacity.
Ample Cranes for Bulk Handling.
Electro Magnets for handling metal scrap.
Orange Peel Hydraulic Grabs (remote control operated) for handling scrap.
Own fleet of 40' Flat bedded Trailers.
Repair Facilities
40,000 sq.ft area earmarked for storage and repair of empty containers.
RST with telescopic spreader having SWL 10 mts dedicated for handling of empty containers.
24/7 Receiving / Delivery of Empty containers.
MLO wise block stowage of containers for easy retrieval.
Ample water source for container washing.
Dedicated team for Timely and Quality repairs.
Present Tariff