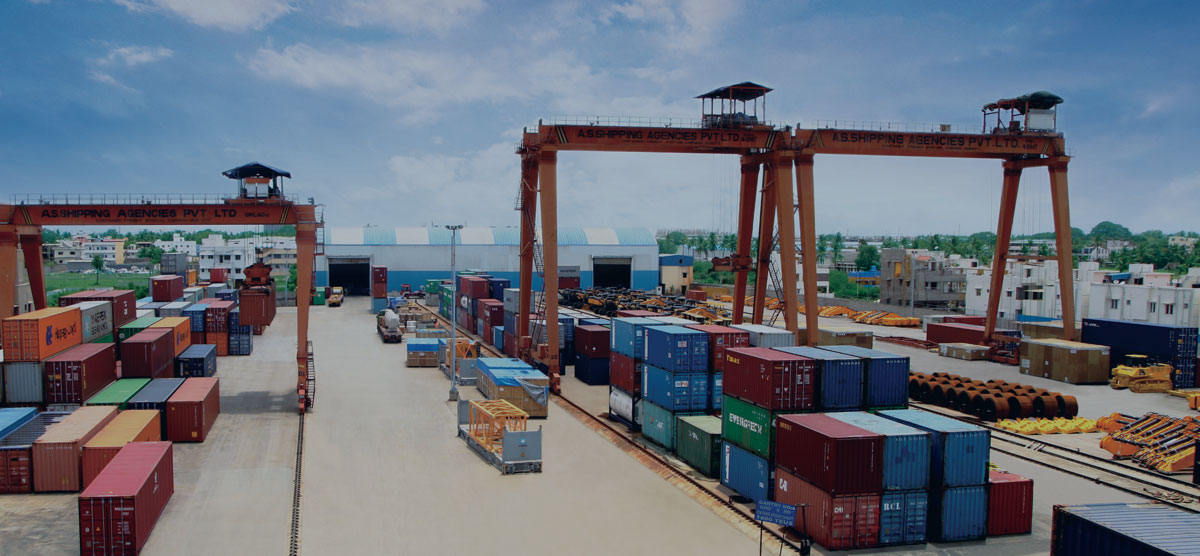 CFS CHENNAI
ASSA CFS in Chennai (Numbal) is a State of the art facility that can handle all types of container cargoes and also other cargoes viz Steel Coils, Excavators, Machinery etc. It is strategically located 18 kms from the Chennai Port, on the Chennai – Bangalore Highway and just 1 Kilometer from Chennai Express Highway catering to free truck movement towards southern parts of Tamilnadu.
Salient Features
24x7 customs clearance facility as per PN 39/2016.
Well Maintained access roads for smooth, 2-Way transit.
Total Area of 50 Acres fully cemented.
Vast open cemented area to park Central Excise containers for on wheel Inspection.
Capacity to handle 5000 TEUs of Exports & 4000 TEUs of Imports.
Clean and Dust Free atmosphere
24/7 -365 days round the clock service
120 MT computerized weighbridge.
Uninterrupted power supply with backup generators.
Separate area for stacking empty containers.
LCL consolidation for both Imports & Exports.
CCTV Camera Surveillance for zero pilferage.
Warehouse Facilities
Covered Warehouse
2,00,000 sq.ft for exports.
1,45,000 sq.ft exclusive for automotive industry coils.
1,00,000 sq.ft for Bonded Warehouse.
50,000 sq.ft for LCL Imports.
Open Cemented Area
5,00,000 sq.ft to facilitate storage of large packages.
Open Bonded area of 1,00,000 sq.ft
Widening Horizons
ASSA is developing a CFS in North Chennai region to cater to needs of EXIM cargo routed through Adani Kattupalli and Adani Ennore ports.
Equipment List
5 Nos. Rail mounted Gantries (RMG) with 45 Tons.Capacity
2Nos.RTG with 20 Tons.Capacity for coils.
4Nos.Overhead cranes 12-20 Tons.for coils
23Nos. Forklift with capacity ranging from 3to32Tons.
1No. Forklift clamp for hadling paper reels.
1No. Forklift clamp for handling paper reels
1No. Indital hook crane 35 Tons.
1No. Indital Reach Stacker with 45 Tons.
Our Tariff